2017 | Role: UX design lead
 
This project was a conceptual redesign of an entertainment hub. The hub contains soft news and articles related to sports and entertainment. It works as a connector to the brand's media ecosystem.
Disclaimer: All the branding was removed for client data protection.
Co-Worker: Minh Bui (creative designer)
A beautiful entertainment experience, surfacing what's new on your favourites sports leagues, TV Shows and series.
A change in the business model
The previous design supported a business model in which the revenue was mostly based on advertising. The redesign still contains advertisements, but it starts a move towards a new business model where most of revenue comes from subscription to content on demand with partners like Netflix, Stan and sports leagues. The challenge from the UX perspective finding a way to offer subscriptions, contextualised and relevant, without being inconvenient.
Collaborating, testing and iterating.
As a group, we did co-design sketching sessions, content brainstorming and a product thinking activity.
I also ran a weekly design review to collect feedback as we progressed.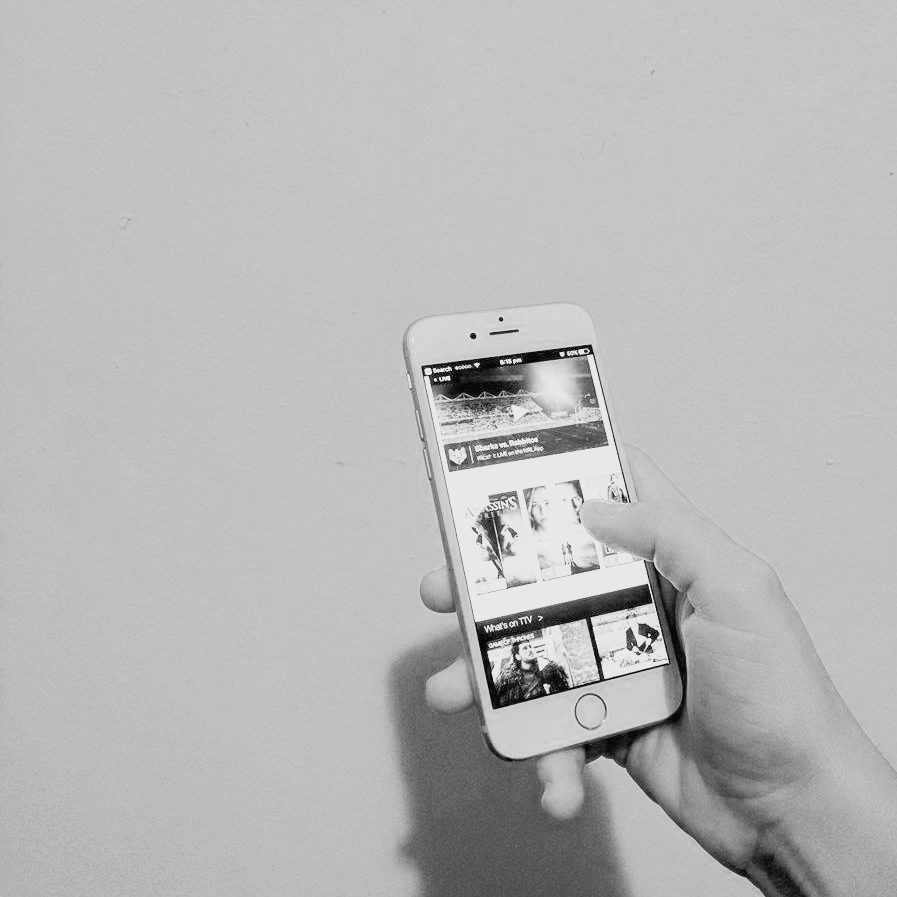 I first prototyped some screens. Then I planed and conducted sessions of usability testing and card sorting.